Web Hosting News :BSNL launches voice, video telephony services over internet
State-run Bharat Sanchar Nigam Limited (BSNL), in association with information and communications technology firm Sai InfoSystem (India) Ltd, on Monday launched its voice and video telephony services over the internet.
BSNL's voice and video over internet protocol (VVOIP) technology uses the packet switching technology and makes communication possible over internet protocol (I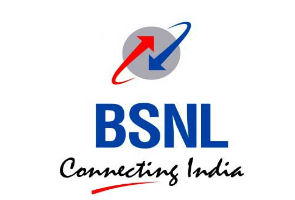 P) networks.
"Through this service, any customer can make audio and video calls at will on any landline, mobile or internet protocol phone anywhere in the world (except India), provided both the ends have requisite video phone equipment," the company said in a statement.
"Within India, a customer can make only IP to IP calling within BSNL network," it added.
The service will cost 40 paise per minute for audio calls and Rs.2 per minute for video calls within the country.
International calls charges to the US will be Rs.1.20 per minute, to Britain Rs.1.20 on landline, and Rs.7.20 to mobile and Rs.1.20 per minute to China.
Monthly charges for the services will be Rs.150.
"This mode of communication is highly affordable compared to conventional video conferencing services. It will drastically reduce the cost of communication and enhance the quality of today's communication," said R.K. Upadhyay, chairman and managing director, BSNL .
"We are also making arrangements with leading international carriers to ensure that consumers always reach their international destinations easily and at most affordable rates," he added.
The service is accompanied by authentication schemes and built in encryption to maintain the privacy and secrecy of the communication.